We came across a couple of initiatives of like-minded people which we would like to introduce briefly. We are grateful for the received support and ongoing cooperation.

Universitas Padjadjaran (UNPAD)
UNPAD is an Indonesian university with more than 40,000 students located at Bandung, Java, Indonesia. Its Marine Science Department promotes education in the field of conservation and utilization of marine biological resources, carries out research and engages in community service activities aiming among others at reducing the spill of plastic waste into the ocean and sustainable tourism. Staff of the department will scientifically monitor our project in Raja Ampat, support us in awareness raising activities and disseminate our results to other Indonesian marine conservation areas.
Stream2Sea Stream2Sea was founded in Wauchula, Florida (USA), by Autumn Blum, an award-winning chemist who would not accept that cosmetics are full of ingredients toxic for marine life. The company offers non-toxic shampoo and other body and skin care products as well as mineral based sunscreen that does not harm our waters or our bodies. We are very happy that the company agreed to support our aim to bring biodegradable shampoo to Raja Ampat.
Forum Intelektual Suku Ma'ya (FISM)
FISM is our partner organisation in Raja Ampat, Indonesia. The organisation represents the interests of indegenious people living in Raja Ampat's many villages and aims to promote the steady improvement of their living conditions.
Mantahari is a social enterprise founded by a passionate dive-master based in Munich. Through the sale of clothes and apparal, most of it made from recycled plastics, buyers are supporting the Indonesian Marine Megafauna Foundation. We have been in contact with Tim since the early days of our association and received plenty of advise and support.
Within the German language internet, Indojunkie provides the best resources for any person interested in travelling to Indonesia or just wishing to explore country and culture from afar. Indojunkie also offers language courses and cooking books dedicated to Indonesian cuisine – and obviously tons of travel recommendations.
The greatest passions in the lifes of Burt Jones and Maurine Shimlock are discovering the wonders of the marine world, seeking out indigenous people and their art, and photographing and writing about our adventures. They had been among the first photographers bringing the natural beauty of Raja Ampat to the worldwide attention. We would like to thank Secret Sea Visions for allowing us to use their phantastic photos for our website.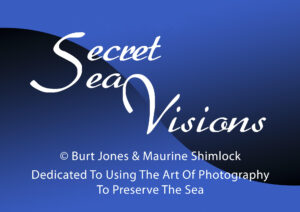 The Bird's Head Seascape initiative was established in 2004. Dependent on the strong union of international NGOs and local, regency, provincial and national governments, coastal communities, local organizations, and universities, the initiative seeks to balance the needs of the Seascape's human population while effectively protecting its rich natural resources. The initiative is an important network and platform for exchange.
Digital Lions is the world's first Fair Trade verified digital agency, offering a wide range of creative services from websites, logos, image editing, flyers and brochures to videos and 2D animation. The agency operates from a solar-powered IT campus at the shores of Lake Turkana in Kenya, and is supported by professional volunteers from around the world for quality assurance purposes. Through its sister organisation Learning Lions, Digital Lions also actively invests in the education of creative talents in the region. Thanks to a sponsorship, Digital Lions redesigned our Reef Guardian's website.
BandaSEA e.V. (non-profit association)
BandaSEA e.V. (non-profit association) Besides other projects the association achieved the set-up of a functioning garbage collection and recycling scheme on the Banda islands in the Southern Molukko province of Indonesia, effectively reducing the amount the plastic polluting the ocean. We are very impressed how much the association has already achieved there while being thankful for all the useful hints we received for our projects.